Multi-Site Connectivity with AGILITY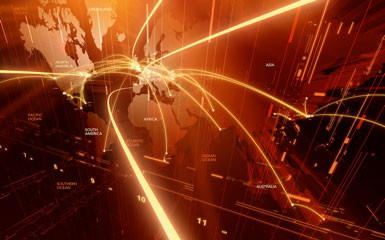 AGILITY designs and deploys advanced networks that keep private information private with fast and secure communications between multiple sites.  We simplify and assist you with more than just smart IT decisions, we design solutions that are smart business decisions to help you optimize efficiency and productivity, while delivering unsurpassed service to your customers to enhance your competitive advantage in the marketplace.
AGILITY has a unique advantage compared to working directly with carriers when connecting multiple branch offices to a single location.   Why?  Because AGILITY can offer multiple-carrier options, combined with the best technologies incorporated into a single solution with one point of contact.
AGILITY goes far beyond simply offering a menu of services and products to price out local, national or international MPLS wide-area networks. We will engineer integrated solutions, making use of widely available services such as MPLS, Dedicated Internet, VPN, metro ethernet and long-haul services.  AGILITY designs and deploys everything from simple MPLS WANs to complex multi-technology and multi-vendor environments.
We are not confined to a geographic area or a single carrier's network footprint so we can service not only your corporate office downtown but also your remote offices spread out across the country.  We can custom tailor connectivity solutions to make sure your team is connected and productive anywhere at any time.
High-Performance Internet
We have a range of data options to fit your business, including speeds up to a Gig via our fiber network (may not be available in your area) and the essential tools you need to make the most of your connection.
Ethernet
Link multiple offices with a cost-efficient, customized Ethernet solution for high-performance connectivity and redundancy.
MPLS-VPN
Converge your voice and data communications onto your own private Internet with a single MPLS-VPN connection that prioritizes voice, video and other bandwidth-intensive applications for optimum performance.
Benefits of fiber based data connectivity
Connect Locations

 Enable your employees to communicate and share files across multiple locations, simply and securely, with our flexible networking solutions.

Faster Connection

 Get speeds up to a Gig, with upload speeds as fast as downloads.

Cost Savings

 Flexible options let you tailor your bandwidth and combine your data and voice applications onto a single, cost-effective network.

Superior Security

 Connect your office locations to the Internet and to each other while complying with industry regulations and security mandates.

Scale Simply

 Update your network easily as your business needs grow and change.

Prioritize Performance

 Optimize your business with advanced networking included in services that are backed by industry-competitive service level agreements.