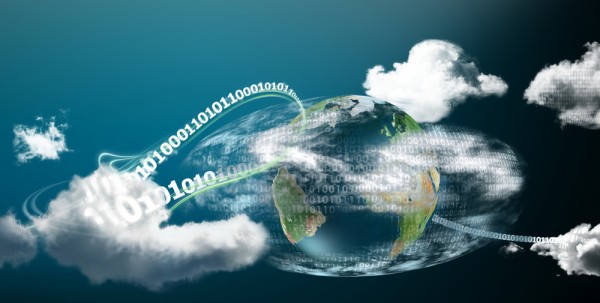 The digital economy requires unfettered connectivity, regardless of your circumstances. Employees need access to their data at all times, from any location, using any device in order to quickly respond to customers, close a big deal, and handle daily operations. As business grows, adding products or services, as well as customers, employees and new locations, it becomes critical to invest in technology to help manage that growth.
The days of investing hundreds of thousands of dollars in hardware and riding that investment for years and years is no longer necessary in a lot of cases. Cloud based environments provide the level of speed, flexibility, reliability, scalability and security that once only existing in large hardware deployments and they do it with little to no out of pocket expense. Many business can go from having a server room to no server at all and end up with more reliability, more functionality and less hassle.
The focus of your IT budget should include at least a few of the following 4 cloud services to stay competitive.
Office 365
The first big draw for migrating to cloud based Office 365is time savings. With Office 365 you no longer have to maintain physical servers. No more stressing over whether or not the Exchange server will survive the weekend. Organizations are not only able to reduce the number of servers required to operate their business but they no longer have to deal with software patches or updates. IT resources can turn their attention toward using technology to help improve business practices.
Added flexibility is another major benefit to a cloud migration. Office 365 allows users to sign into accounts from multiple devices. All of a sudden your business has the ability to allow bring-your-own-device initiatives in a way you didn't have before.
Lastly collaboration is another big draw with Office 365. The service includes (without additional cost) collaboration tools such as instant messaging, video and web conferencing, and a secure way to do file sharing which allows employees become more collaborative and more productive.
Cloud based phone system
Businesses change and grow all the time. The ability to scale up or down quickly in today's world is a necessity. Adding new employees for example requires a company to adapt its phone system to accommodate the need for more lines or more phones. That is harder to accomplish using a traditional on-premise phone system due to high cost, technical expertise and the need for hardware.
A cloud based phone system gives you flexibility to scale up (or down), it improves business continuity and is more cost effective. VoIP phones are shipped pre-configured so there is no clunky equipment on site to manage. The vendor is responsible for all updates, uptime and security as the system lives in their data center and all of this makes the system future proof at no additional cost.
For organizations with limited or no IT resources cloud based communications virtually eliminates the need for IT support. Lastly with a Cloud based phone system users can get mobility allowing you to work from any device, and from anywhere adding flexibility and increased productivity.
Cloud Accounting Platform
Getting a handle on finances can be among the more challenging parts of growing a business. Maintaining that one Quickbooks server is stressful and can feel like a ticking time bomb no one dares to touch or change because the information is so critical. With Cloud accounting platforms such as Quickbooks Online you are able to eliminate the need for manual data entry on everything from payments to payroll. It saves time and money and it gives business owners, employees and your accountant better shared access to data. No local data to manage means no upgrades or updates to deal with, the vendor does all of that automatically. No more backups are necessary as information is already stored and backed up in the cloud. Bank and credit card transactions download nightly and a robust assistance center with online to chat is always available.
Online Data Backup/Disaster Recovery as a Service
Many CIOs want to keep core systems running in-house. Yet there are serious problems with this strategy. Most catastrophic failures trace not to natural disaster but to administrator error. Meanwhile, protecting core systems can be complex and expensive. Most businesses cannot provide for themselves the requisite remote data centers, special expertise, and recovery software/hardware systems. Increasingly, executives are turning to Cloud infrastructure as a cost-effective and reliable option for disaster recovery protection. Not surprisingly, industry analysts consistently rate disaster recovery services among the fastest growing use cases for Cloud infrastructure.
Disaster Recovery-as-a-Service (DRaaS) is a new strategy for addressing your critical workloads. A business can continue to run production IT systems in its own data center during normal operations, but also have the freedom to spin-up an exact replica data center in the CenturyLink Cloud as the need arises.
Simply put, cloud computing is computing based on the internet. Where in the past, people would run applications or programs from software downloaded on a physical computer or server in their building, cloud computing allows businesses access to the same kinds of applications through the internet. Cloud solutions should be the central focus of your IT budget in 2018 to make your business agile and competitive in the marketplace. In short cloud is fast becoming the new normal because of its low cost of entry, added flexibility, security and ability to allow you work from anywhere.
To learn more about any of these solutions check our blog {{cta('e96b6fbf-7d1f-45fc-a947-db9fc104ea21')}}