A cloud-based VoIP phone service that allows you to communicate from any device, anywhere.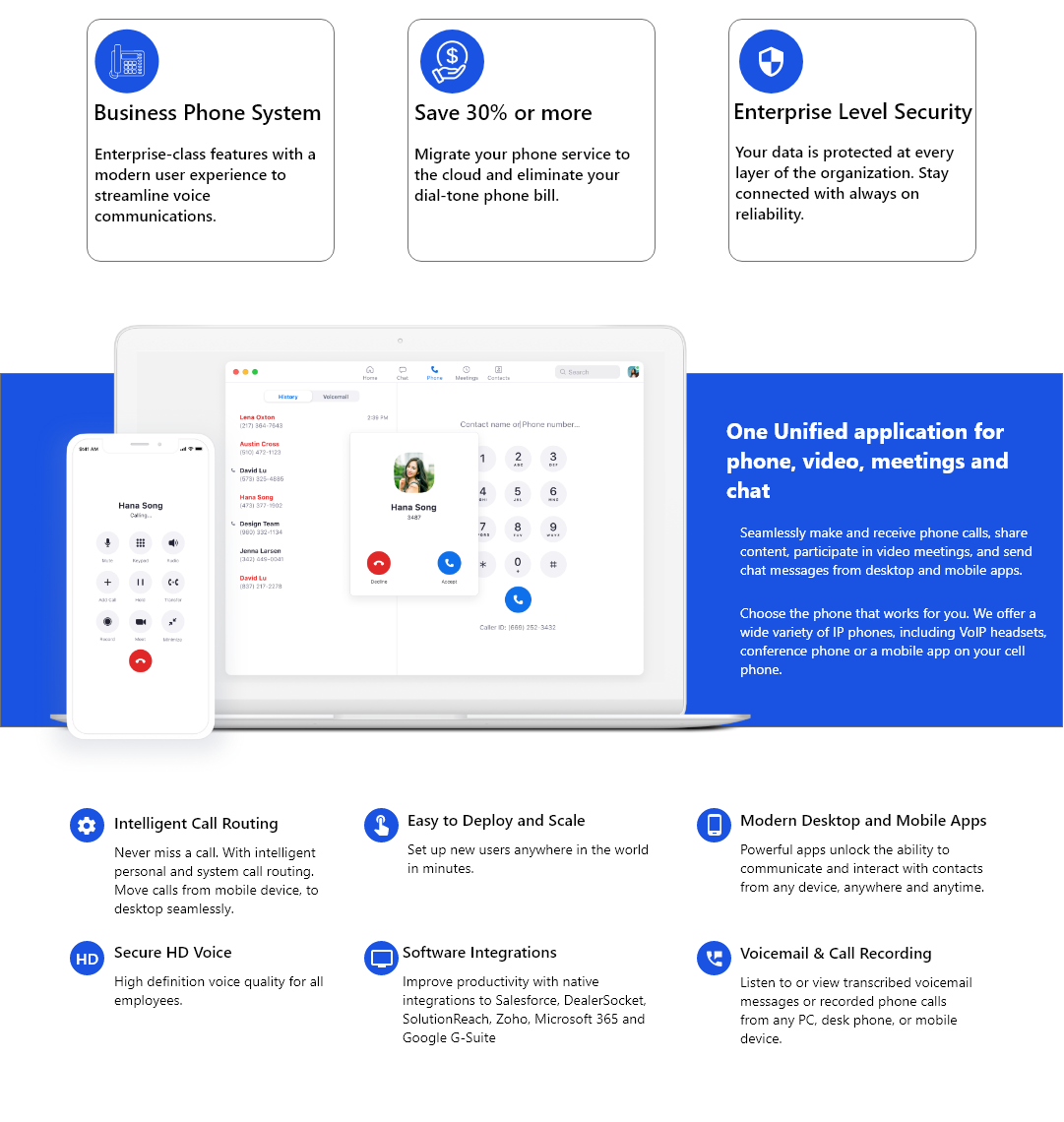 VoIP phone service, enjoy a platform that has everything your business needs to run completely virtually – from cloud-based business phones (VoIP), to video conferencing, text and chat. Employees can collaborate seamlessly through a single browser, desktop or mobile application, to stay productive and connected from anywhere. IT manages one budget-friendly cloud VoIP and meeting solution, deployable from any device. A phone system & VoIP solution that is cloud-based, with distributed architecture provides a solid, reliable foundation for successful remote working. Your employees have everything they need to communicate and get work done whether in the office, at home, or on the go. Streamline work, and ditch the back-and-forth by connecting with hundreds of your favorite tools like Microsoft, G Suite, and Salesforce. Need a custom integration? We've got you covered—build your own with our open APIs.
Agility Communications offers top tier carriers with unified and secure solutions with global PBX services in over 40 countries, international phone numbers in over 100 countries, budget-friendly regional and international calling plans, and service localization for over 10 languages. Whether you have a handful of customers abroad or a whole host of regional offices, we have a solution that fits your needs. Our goal is to help you remove the complexity of expanding globally and working across borders and make your business a more agile competitor in the marketplace.
Our providers all-in-one capabilities allow you to become a proactive profit center that delivers a great experience. You'll be able to manage today's remote, dispersed, and global workforce. Increase and simplify team collaboration, Increase customer engagement across multiple locations, reduce your global footprint with local numbers in over 60 countries, and decrease your cost of PBX landlines, multiple third-party communications vendors, and hiring and work travel expenses.
Need your phone system to integrate with your business software? We offer many out of the box integrations.