Firewalls have been a first line of defense in network security for over 25 years. They establish a barrier between secured and controlled internal networks that can be trusted and untrusted outside networks, such as the Internet.
The process of choosing a firewall that meets the needs of your business or network can be challenging. IT professionals are increasingly reliant on peer reviews to help make better buying decisions for network security such as firewalls. Depending on the size of the company, most enterprise-level firewalls will have a centralized management console capable of managing many locations as well as virtual elements within each one. The trick is to find a vendor that best meets your requirements and provides you with flexibility for the future of data security.
We interviewed few of our clients and got the following responses:
A multi-site wholesale supply company said…
"I use the Dell Sonicwall." " The main reason is for the Dell Support."
A multi-state, multi-location Oil company said…
"We use a Sonicwall. It's what we've always used."
A 5 branch credit union said…
"We use a Baracuda, we like the email security."
A 10 locations wholesale distributor said…
"we run a SonicWall NSA 3600 here at Corporate Headquarters, I like it very much because it's actually two servers that sync and are redundant. The user interface is very easy to use and understand, GUI based, not like or Cisco ASA 5500 that was command prompt based. At the remote offices we run the SonicWall TZ 205's, Very ease to configure and deploy. GUI based interface make them easy to work on."
The following report is based on responses from over 263,689 IT pros. It is a portion of an unbiased report done by ITCentral Station showing the top 10 firewalls:
The ranking is based on a weighted aggregate score. You can get the full report here: https://www.itcentralstation.com/landing/report-firewalls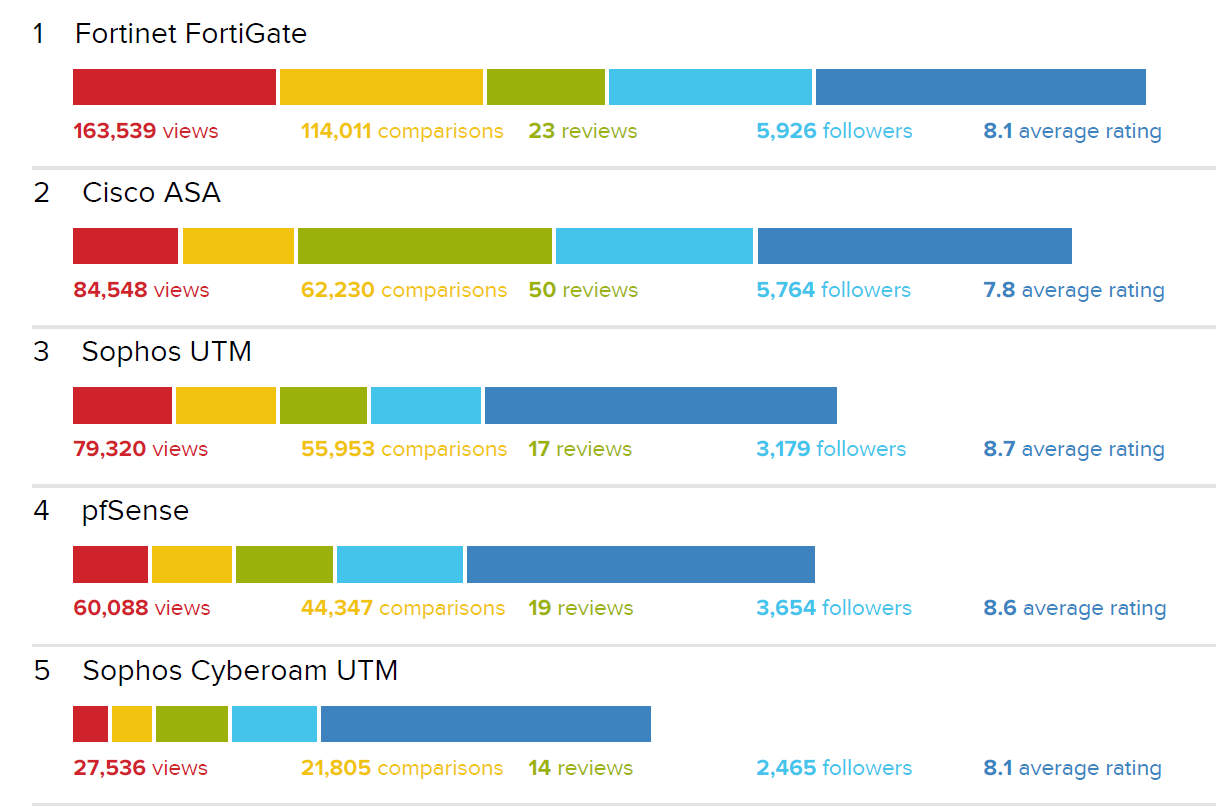 When putting together a cyber-security plan for your business, one size does not fit all. Make sure you understand what all the options are, how they work, and what features to look for can make finding the right firewall easier.
Download Security tips Ebook
{{cta('02e4f167-f41d-4120-9a8c-de93cccbff83′)}}