Companies of all sizes in Las Vegas need powerful, multi-site Internet connectivity. AGILITY Communications is here to give you the best small business Phone systems, VoIP and Internet Las Vegas has to offer. We will boost productivity and increase connectivity for your employees, partners and customers. We have experienced telecom professionals at AGILITY Communications and we know the significance of effective internet. That's why we provide safe, specific high-bandwidth connection via Ethernet, T1s, wireless or a broadband connection. This ensures the same speed for uploads and downloads and allows businesses to send and receive hefty amounts of information, conduct video conferences, run web-based programs, stream videos, offer multi-site connection and more.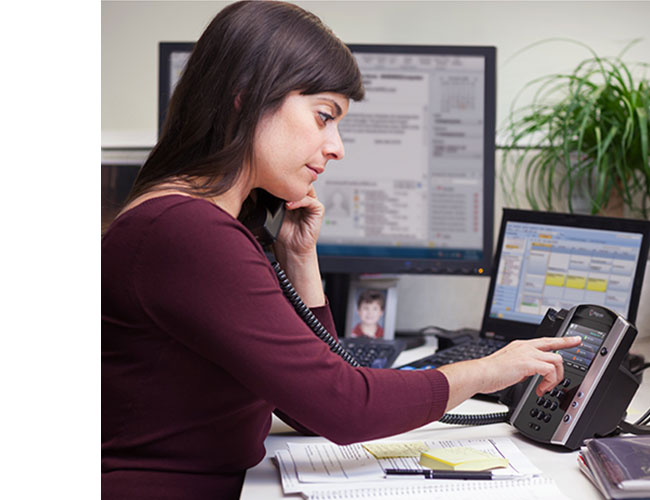 Our Providers for Business Phone Systems
Our providers for business phones include:
CenturyLink
Broadvoice
Airespring
YipTel
Star2Star
Ring Central
Business Phone Systems
Our business phone systems offer everything you need to connect with clients. We are pleased to provide voice communication systems like auto attendant, extension dialing, call forwarding, voice-to-email, web conferencing, music-on-hold, video meetings and web faxing. Each of these services can help your company project a strong, professional image from a customer's first moment of contact. Business Internet and phone systems also allow your employees to work anywhere they can connect to the internet.
Data Recovery Solutions
We construct and open advanced networks that keep your private information secure. Our solutions are created for optimal efficiency and productivity, so you can always make smart business decisions. AGILITY's internet and data services will always provide the best data safety and recovery options. Our connectivity services will make sure your business is in sync and productive constantly.
WAN Services
Our Wide Area Network (WAN) can link several offices in Las Vegas together with a reasonably priced, custom-made Ethernet plan. With MPLS, Metro Ethernet and SD WAN connectivity from AGILITY, you'll get high-performance connectivity. Our WAN solutions enable employees to transfer information and transfer files across several sites, join data, connect locations to each other and optimize the performance of your business. Learn more about business Internet and phone systems from Agility Communications.