Get connected to clients now!
Discover what SMS texting can do for your business! 
YipTel REACH connects you with your clients immediately via SMS and MMS messages. You can push out new sales and marketing promotions, communicate critical information, and provide updates to keep your clients informed.  This delivers an unparalleled customer service experience because it is immediate and responsive.  This is the future of business communications.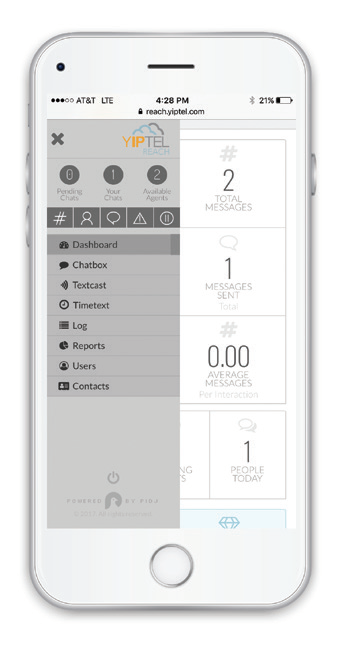 Key Benefits include:
Dramatically improves customer satisfaction within your organization. •
Engage your customers where they live – on their cell phones. •
Increase sales through automated texts with your clients. •
Maintain the context of customer conversations through historical interaction views.  •
Save time with pre-set responses and images for your texts. •
Take control of where text conversations go by utilizing the ITR (Interactive Text Response) feature to route