Agility Communications solves your biggest voice communication challenges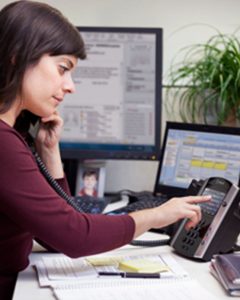 Zero time. Small budget. Huge plans. Sound familiar? You can overcome your biggest hurdles with business phone service and more. It's easy to connect, easy to use, and very affordable. Compete against the big guys and win, with services that project an image as big as your ambitions.
Project a big-company image

with enterprise features like auto attendant, music-on-hold, web conferencing, web faxing and video meetings.

Get enormous savings

that can cut your monthly phone bills in half.

Stay connected on the move

with mobile apps, company-wide extension dialing, advanced call forwarding and voicemail-to-email.

Unify all your employees with one phone system

that works wherever they are—in the office, at home or on the road.

Scale Simply with per seat pricing makes it easy to add and remove employees as your business grows or changes.
Reliable Connection lets you stay connected secure with private or public network connections.
Boost Mobility work from virtually anywhere with advanced productivity and mobility features.
Do More give your workforce capabilities ranging from collaboration and file sharing to video chat and instant messaging.
Let our experienced engineers and service providers take your business communications above and beyond your need for basic dial-tone. Let us custom design and deploy the most agile, secure and reliable solution to solidify your company image and client relationships and give your team the ability to communicate on desk phones, mobile devices, laptops, soft-phones with Voice and Video calling virtually anytime and anywhere.