Web conferencing is a umbrella term for various types of online collaborative services including webinars, webcasts, and peer-level web meetings. It may also be used in a more narrow sense to refer only to peer-level web meetings. But no matter what you call it, this technology has become a common tool in business. More sales engineer and demos are done via web conference than in person, many discovery calls are done by conference, internal team collaboration is done web and the adoption of this technology is only gaining momentum.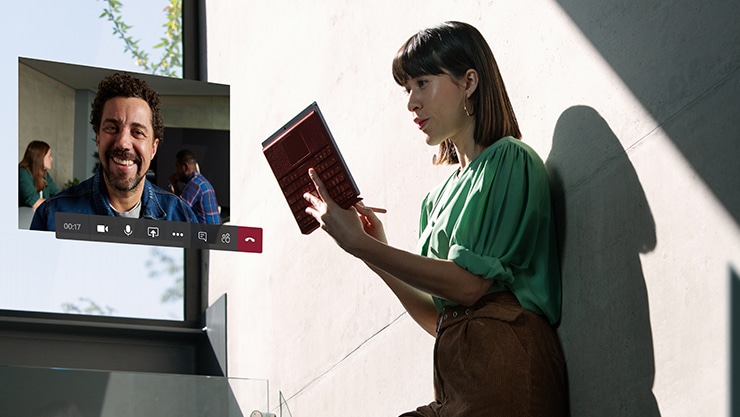 Web conferencing allows for the traditional conference call with or without video, it allows for collaboration, multi person video calls, desktop support, and more. It used to be that this type of service was only available for large enterprises who could afford expensive equipment and had the IT staff to support it. Today web conferencing can be done from a smart phone and calls can be joined in seconds by simply clicking a link.
Here are some web conferencing features that make collaboration easier
Whiteboard, which allows you or your attendees to draw or annotate a shared screen.
Screen sharing, so you can share with other conference attendees something on your local workstation.
Audio conferencing, for times when an audio-only call is sufficient.
Webinars, which allows you to present to a group while maintaining control over who can contribute (i.e., every attendee can hear you, but no one else can present during the session).
Online meetings, which are basically scheduled conferences that include the ability for you to send out invitations and block off time on the requested attendees' calendars.
Mobile access or apps, so that people can participate even when on the go.
Real-time chat, which allows people to text type during the conference. This is useful for sharing links during discussions and making notes.
The best part is web conferencing has now been integrated into many hosted VoIP phone systems and the only equipment you need is a web cam which is common on most laptops. It's a headache to manage multiple products and vendors for communications and collaboration. With the right hosted VoIP solution you get the tools to easily communicate internally and externally via your web browser, a desktop app, a desk phone or your own mobile device. Web conferencing keeps everyone in your business connected, wherever they are.
Check out this video clip of one of our top tier solutions to see how easy and inexpensive it is to add web conferencing to your business. {{cta('28a66dbf-f7ed-4b84-9e13-96d891b7b333′,'justifyright')}}