The term Metro E is industry slang for Metro Ethernet which is private dark fiber carriers have in abundance in metropolitan areas to serve their many customers. Due to the fact that fiber abundant in these areas carriers are willing to light up a private connection using those spare fibers to help a customer create a high speed private wide area network using the carrier backbone.
Advantages
The biggest advantage of metro E is high speed bandwidth for a very low cost and its a private connection meaning it is not shared or touching any public network so security is also a benefit if this technology. Another advantage is metro E is typically layer 2 connectivity between switches which means you can connect it directly to your switch without any routing just as if it was a LAN connection which makes it easy to manage and configure. Next is scalability, ethernet is fiber optic and is not only cost effective but easy to scale data transmission bandwidth. Network bandwidth starting from 10megabit up to 10gigabit ptp or point to multi-point and often deployed in a fully meshed topology. Metro ethernet provides CoS or QoS (class of service / quality of service) which allows for tagging and prioritizing traffic across the network such as voice and video.
What makes Metro E different?
Metro Ethernet like the Ethernet protocol you run on your Local Area Network (LAN). But it has been standardized and adapted to also run on a Metropolitan Area Network (MAN) and support thousands of connections. Ethernet. It's a high performance and cost effective way for businesses to tie-together branch offices, factories, headquarters and warehouses. It works just as well for hospitals and their related medical centers. Its simpler to deploy and manage, high speed, secure and cost effective compared to other technologies.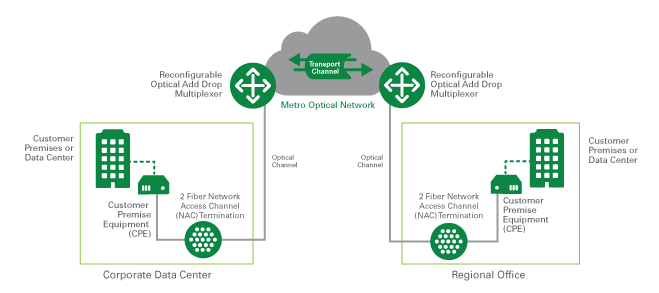 Conclusion
Organizations should plan to increase their use of Ethernet solutions to support a wide and growing list of business-critical applications and workloads, from email and database management to cloud-hosted services, big-data analytics, and development/testing. There are a variety of benefits with the deployment of Ethernet solutions, especially in terms of improving efficiency and productivity, increasing performance and speed, and realizing cost savings.
To check your locations to see if Metro E is available click here
{{cta('d7b3c7d2-31ed-4b54-a235-cca6ba63b88d')}}