Many companies experience disruption in 2020 that is very different from the normal disruption see in IT.  The disruption meant sending everyone home to work for a year. Covid-19 did more to shake up the technology landscape than just remote work. The pandemic also drove many companies to reshape how they look at running their businesses. Here is a list of 6 technologies that we think will disrupt or change the way companies operate in 2021.
1. Artificial Intelligence (AI)
artificial intelligence across industries is helping businesses make decisions and increasing convenience for customers. AI automatically captures call data, routes individuals to the correct customer service agents based on both input and mood, then creates a profile for future reference that can be used in the call center and other business areas. This requires no human intervention and is done automatically for every call.
Salesforce reports that 69 percent of consumers actively choose chatbots because they are faster for basic queries and can help direct them to the correct customer service agent when more complex problems arise.
AI is effective because it can amplify the customer experience in real time. Data can be delivered to agents as they need it. Customers can access information about their account history and orders without waiting for a human agent. Simple questions can be resolved automatically without long hold times. At the same time, when a call to a customer service agent is needed, AI can help drastically increase responsiveness from agents and close out issues faster.
2. Big Data and Analytics
As COVID-19 brought new challenges to every aspect of our lives, it highlighted the importance of data in governments' and national health organizations' responses to global and national emergencies. The pandemic has caused a massive digital shift and made the need for data access more critical than ever. At a time when real-time data access holds the key to customer analytics, did you know that 37% of enterprises are not even confident in their ability to access relevant data to make informed decisions? Or that 52% of them have their data spread across five or more data storage platforms?
Big data lets retailers target consumers with suggestions and upsells based on prior behavior and predictive models. Big data means intelligently measuring, monitoring and modeling your business in real time. This creates the ability for companies to act on what shoppers are telling them. It improves customer acquisition for lower costs and increased revenues.
3. 5G
5G is the fifth-generation technology of public networks. While it sounds incremental in its naming convention, 5G is less of an evolution from 4G than a giant leap forward. 4G networks are built with large radio towers that transmit signals over long distances using lower frequency radio waves. 5G networks will add many more small-cell antennas connected to buildings, streetlights and other objects. These small cells will transmit massive amounts of data over short distances using ultra-high-frequency spectrum. This combination of different network access points, frequencies and cloud-based network technologies will create the 5G networks of the near future.
Companies with fleets or machinery will be able to use IoT with 5G to maximize the efficiency and usage of equipment. For example, a delivery company can use IoT with 5G to pinpoint a truck's exact location in real time to alert the recipient and ensure that the most efficient and effective routes are in use at all times. While some organizations currently use IoT for asset management, 5G will speed up the process, and provide even more accurate data. From a warehousing perspective, 5G will allow companies to use smart shelves, which can track when a product is running low and trigger an action, which will keep the supply chain running smoothly and efficiently.
4. Blockchain
One of the promises of the blockchain is that it can help streamline business processes and reduce the friction between parties involved in the exchange of information. Enterprise blockchain can use a private, validated, shared ledger to guarantee the quality and origin of information, goods, or services and smart contracts to automatically execute business agreements.
One of the great examples of how Blockchain can make a difference in business is Eastman Kodak, the legendary camera-maker. Since the appearance of a smartphone, the company has been struggling to stay competitive. But with the help of blockchain technology, the legacy company found a way to reinvent itself. They launched the KODAKOne management platform for the creation of encrypted digital ledger of copyright ownership. Photographers can register both new and old photos, and then license it on the platform. This system enables professionals to participate in the new economy of photography, with instant, secure payments for each photo sold.
5. Cloud and SaaS
The pandemic has cemented the importance of the cloud in IT strategies, making the practice of consuming computing resources over the internet business as usual for most organizations.
2021 will be a year where companies continue to move their on-premises applications to the cloud. Legacy on-premise software companies, after years of being battered by born-in-the-cloud SaaS companies, are fighting back with newer and shinier cloud software of their own. These companies are offering incentives to IT organizations to migrate to the cloud, and that's likely to continue in 2021.
6. Drones
There is a trend in expanding drone capabilities beyond the pilot's line of sight, enabling commercial drones to fly far greater distances, for use by government, agriculture, and construction, for example, where inspections over great distances are desirable. Drones can also move small items quickly, reducing the need for forklifts or possibly replacing the conveyor systems often used to transport boxes around distribution centers. Outside of the warehouse, drones may also be used for supply chain deliveries.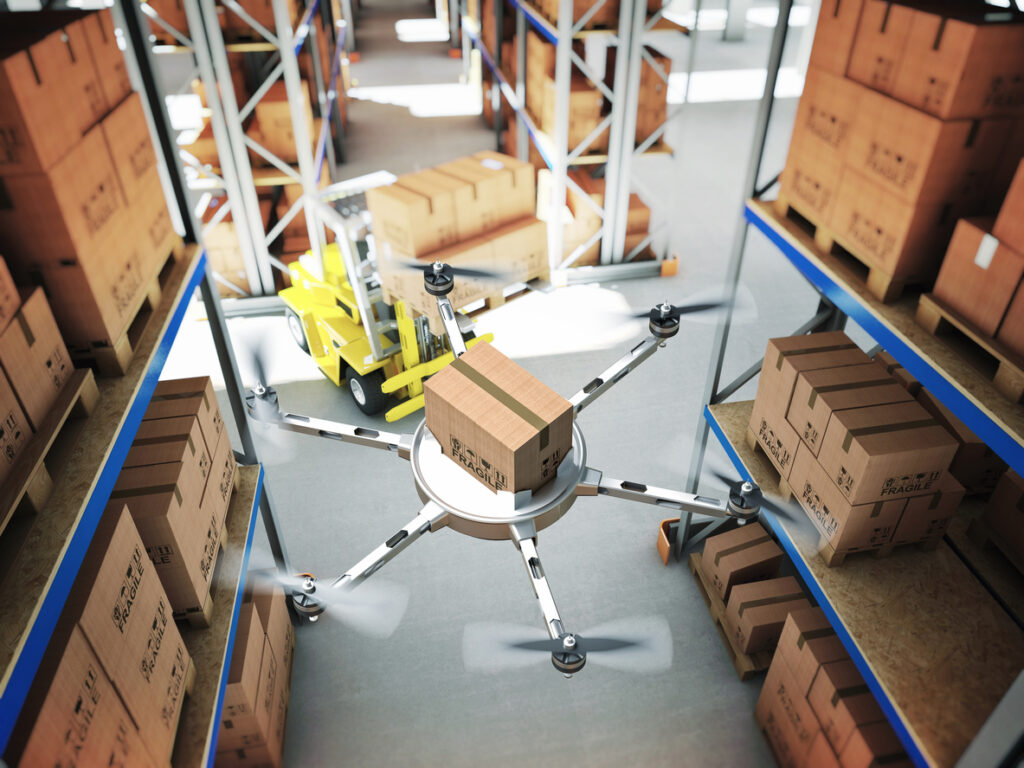 To Learn more about disruptive technologies that can help improve productity click the button below.