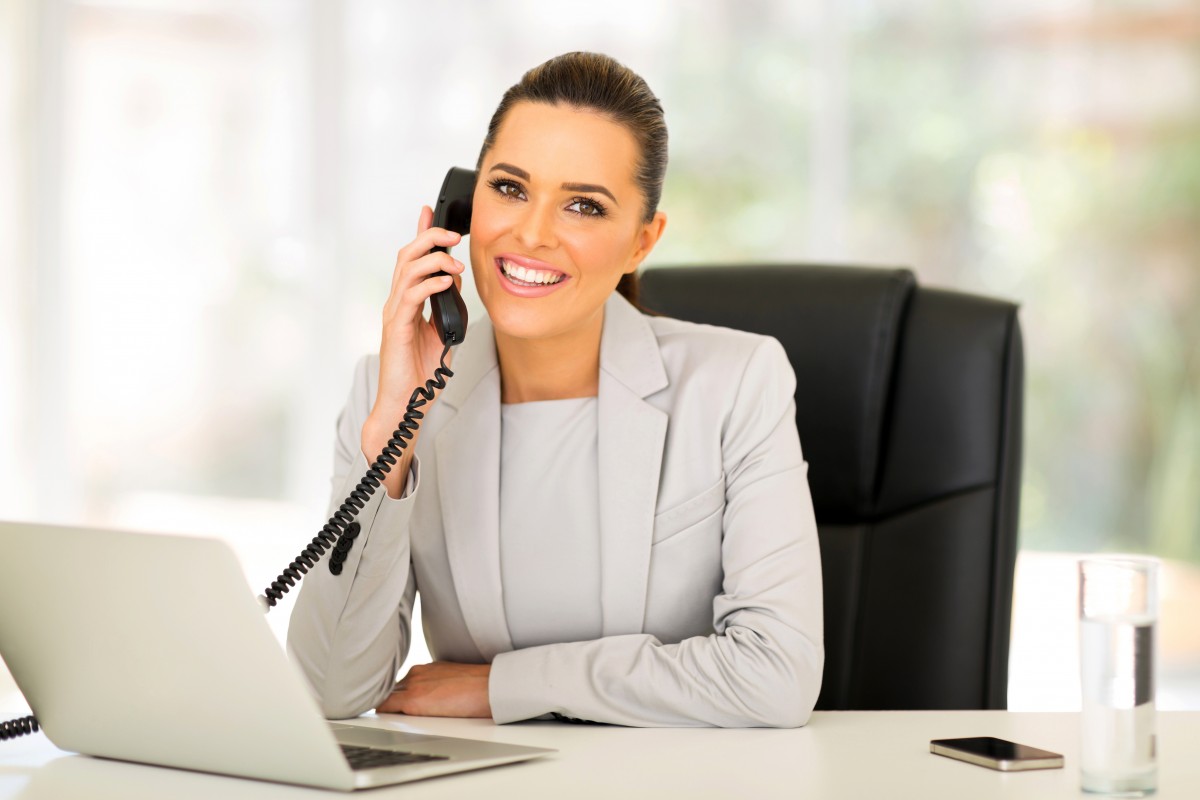 A phone system is an important tool for any business. Effective communications with clients and customers is critical to success in any industry. Today communications has changed dramatically from phone systems of a few years ago. Today some phone systems can be deployed in a single day and provide feature functionality beyond what even the largest most complex systems offered not long ago for a fraction of the cost.
I have been in the telecom industry for over 20 years I am aware of many different brands but I tried to reduce the list for this review down to a 7 of the most prominent brands in the market and a few less known that we found to be very good and worth looking into. In the end opinions vary and some people are as crazy loyal to their phone brand as others are to their Chevy or Ford but we tried to be fair and look at the strengths of each. Here is my review based on experience with these solutions. You can read more about them on the included links. To learn some compelling reasons to replace your current phone system CLICK HERE.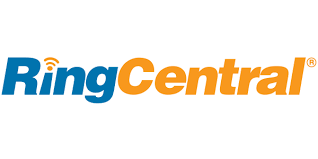 Ring Central is one of a couple homegrown hosted VoIP platforms that we chose to review. Ring Central combines call management, phone and fax service, conferencing, mobile apps and full featured IP phones (typically Polycom or Cisco). Ring Central has built its own platform from the ground up and also boasts system integration with Salesforce, Oracle, Zendesk etc. We were unable to find any online training but they do offer professional services for a fee. Ring Central offers 3 users options: 1 – Standard user which has call management, auto attendant, SMS text, web meeting for 4 and a mobile app, 2 – Premium user which offers all of the standard user as well as APIs to connect to apps, and single sign on, voicemail to text, larger video meetings and call recording. Call center users are offered as a separate product.
Ring Central is typically sold through the agent channel with the assistance of a dedicated RingCentral voice specialist. RingCentral employs a very thorough discovery process to ensure the right solution is determined the first time. Phones are pre-configured and shipped to the customer for self-installation or by the agent. Ring Central is a complete solution and offers phone support 24/7, it can work well for companies with in-house VoIP expertise or small businesses with no expertise. We found that it is sold over-the-top of any Internet or IP connection. Due to its high threshold of security, carrier-grade reliability, and call clarity, texting, unlimited calls, conferencing, mobility choices, frequent upgrades, and around-the-clock customer support we ranked RingCentral a 9 out of 10. It would have been a perfect 10 but we found cost to be a bit higher than Jive and YipTel for similar features.
YipTel Cloud is a hosted VoIP solution built on a Metaswitch platform that offers unified communications out of the box. YipTel will provide VoIP phones (typically Polycom models) or you can use your existing IP phones on their platform. The solution is fully managed with 24/7 365 free support. They will either install phones for you or ship them pre-configured so all you have to do is plug them in and they register automatically. Yiptel also provides a mobile app allowing you to use any device anywhere. YipTel offers online training videos as well as webinar training. The system offers 3 primary user options: 1 – Basic users that just need a phone; 2 – Standard users with Voicemail, caller ID, web portal, find me follow me etc; 3 – Premium users which include all the Standard features as well as a desktop client with presence, instant messaging, softphone on any device, video conferencing and web conferencing with team collaboration. If you need a call center user that is available as well on the platform.
YipTel Cloud is one of our favorites that we reviewed. Many hosted VoIP solutions are the same using a Broadsoft platform and offering many of the same features. What makes YipTel stand apart is not only the MetaSwitch platform which offers a very solid feature rich experience but also the level of service YipTel provides free of cost. Whether we needed to change an auto attendant recording, call forward calls or something more complex like get network support for our security vendor who was installing cameras YipTel is there 24/7 with an engineer to help work through any issues. YipTel also provides battle tested routers, switches and firewall to ensure high quality and does extensive testing of existing firewalls to insure quality prior to implementation. YipTel is available through channel partners and direct. On a scale of 1-10 YipTel gets a 9 for its superior service and feature rich simplicity.

Broadvoice is Los Angeles based hosted VoIP provider that has built a strong small business solutions based on Metaswitch with call hunt groups, voicemail to text and email, simple management portal and a mobile app and SMS texting for standard users. Broadvoice provides the best entry–level priced system we've seen.
Broadvoice like the other solutions we reviewed is available through the agent channel. We found Broadvoice support to be very responsive and knowledgable. They have won numerous awards including the 2017 Stevie Gold Winner for Sales & Customer Service, Unified Communications Excellence Award for 2017, and Internet Telephony Product of the Year 2018. The solution has evolved beyond just Hosted PBX and Business VoIP to also include a complete UCaaS platform as well as SIP Trunking and a Virtual Call Center platform. Because if its simplicity and value we gave Broadvoice an 8 out of 10.
8×8 is one of the other homegrown hosted VoIP solutions. 8×8 claims to be the first Communications Cloud, combining unified communications, team collaboration and analytics in a single open platform. For the purposes of this review we will look at the Virtual Office product. 8×8 offers similar features to many of the other solutions we have discussed and also offers web conferencing, mobility and extension dialing to multiple locations. 8×8 provides IP phones: Polycom, Cisco and Yealink. The Virtual Office has 3 user options: 1 – Virtual Office which includes mobile app, auto attendant, call management, audio bridge, softphone, presence and Salesforce, Zendesk CRM integration; 2 – Virtual Office Pro which includes all of the above features as well as web conferencing, call recording and internet faxing; 3 – Virtual Office X8 which adds call center functionality, call recording with storage and call center analytics.
8×8 offers a robust platform that is feature rich and has a unique focus on call center and analytics. Most of the other systems also offer call center and some reporting but 8×8 seems to have a specific focus there. 8×8 is sold via call center rep and is now offered by channel partners as well. 8×8 is a global provider and its phone servers are spread across the US, Canada, Brazil, Australia and several european countries. They boast the ability to provide connectivity globally allowing extension dialing internationally. This is a good product with a variety of phones to choose from but they are largely call center based and support is not as strong as some of the other providers. They have won awards from Gartner for 2017 Unified Communications Worldwide. We graded them an 8 out of 10.
Mitel which now owns Shoretel is traditionally a premise based solution. Recently they have also gotten into the hosted VoIP game but for our review we will look at the MiVoice Office 250. The MiVoice solution delivers as standard applications such as Unified voice messaging with auto attendant, Meet-me conferencing, Hot desking, twinning mobile handoff and reporting. The MiVoice Office 250 uses a software and hardware platform that combines the best of data networking and TDM switching architectures. It supports both digital and IP phones which are proprietary Mitel only phones. Being that the Mitel is a traditional phone system it is similar to Shortel in that most advanced features require licences. In addition to the licensing the MiVoice also requires a service contract for support. Mitel has been providing business communications for 40years and product is solid, feature rich and there are Mitel dealers all over the country.
Mitel has some key niches that it has fit well in for many years, among those is hospitality. Many hotels use the Mitel system and it has a solid track record. Mitel also offers third party business application integration and boasts 60 million customers worldwide. Our review of the system was that its proprietary, costly to upgrade, requires expensive maintenance and is a more of a niche player. For that reason we graded the Mitel a 6 out of 10.
Jive is our last home grown hosted VoIP platform that we reviewed. Jive is a cloud based phone solution that includes unlimited voicemail boxes, auto attendants, ease of use via web portal. Something unique to Jive is their visual dial plan editor for setting up your phone system. Jive offers over 80 features to help your organization communicate better. The ability to modify your call flow on the fly using a web editor is really its unique flexibility strength. The graphic interface is well done and easy to use. Jive is offered direct as well as through channel partners. It provides IP phones which are primarily Cisco but there is also the option for Polycom and Yealink as well. Jive has 2 user options: 1 – Jive Voice which includes most of the basic VoIP features such as caller ID, hot desking, 3 way conferencing, conference bridge, call recording, fax to email, presence, ring groups and voicemail to email; 2 – Voice Enterprise includes all the Jive voice features as well as integration with CRM such as Salesforce, Zoho, Google and partner integrations such as dental offices and debt collectors. The pricing model is based on user tiers. Tier 1 – up to 4 users, Tier 2 – up to 9 users, Tier 3 up to 24 users, and so forth.
Jive is a feature rich solution with everything out of the box rather than the typical standard/ premium user set up. We like that and the ease of customizing your dial plan on the fly. The phones are similar to the other hosted offerings meaning they are readily available and easy to acquire and less expensive. They are more of a software company than a phone provider and as such have some unique skill sets to integrate their solution software with other industries and provide a more custom solution. However they do not have as solid a track record for up time as some of the other providers so for that reason we ranked them 9 out of 10.
In conclusion all the systems we reviewed are good options for business communications. The better investment seems to be the hosted solutions due to the professional support, free software upgrades and maintenance that is included. There is no out of pocket expense and defective equipment is replaced no questions asked. The feature functionality and agility of the hosted systems is also a big plus. However there is still a place and a good fit for premise based systems for companies who have the in-house expertise, don't mind the capital outlay and can live without all the latest bells and whistles when they come out. Agility Communications offers both types of solutions and have made recommendations of both Premise and Cloud systems based on specific customer needs.
Despite the growing popularity of email and text messaging, many customers and clients still prefer being able to reach businesses with a telephone call. Some small businesses, especially those with just a few employees, may think they can get away with everyone using a mobile phone. But having a complete phone system, whether it's a traditional system with desktop phones or a virtual system that works in conjunction with mobile devices will give a more professional appearance.
Get a Free Demo of any of the systems we reviewed {{cta('f95bc428-1560-423b-856b-7a885b2721db')}}