The Covid-19 pandemic has forced us all into a new normal. While many of us feel prepared for flexible working, others haven't been as optimistic. Staying safe was and continues to be the top priority but as things begin to normalize and productivity remains an important focus many employees are finding remote work gives them more time in their day and business leaders are faced with rethinking remote work.
Virtually overnight the normalcy of face-to-face meetings was dropped in favor of online collaboration. Employees were met with many new challenges, dealing with the added stress of finding a quiet place to work balancing kids and dogs and other real world distractions. But after a while the initial shock and stress started to wear off.
Consider this online poll conducted by LogMeIn. They surveyed over 2200 global workers to examine how they feel about the role of remote work, its impact on their productivity and the personal benefits it provides.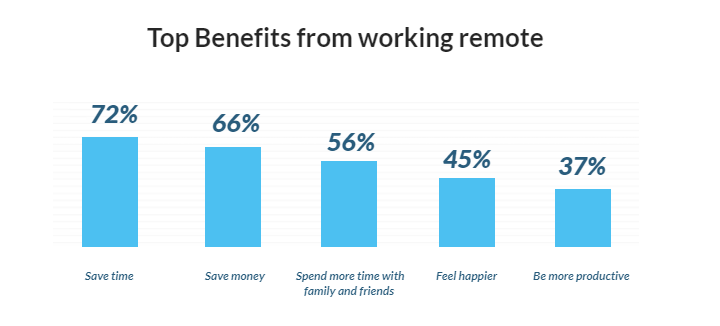 Almost ¾ of people feel that remote work gives them more time in their day.
2/3 of repsondents agree that remote work helps them save money on commuting costs such as gas, subway fares and lunch.
Over half of respondents felt they were spending more quality time with their families and friends.
According to research it may be time to rethink your business continuity plan beyond the scope of your normal IT Focus. Business leaders should take this opportunity to think holistically about having a flexible workforce long term. This pandemic has accelerated a new way of thinking about business and what the workforce is going to look like in the future. CXOs need to recognize that work can still happen outside the confines of the office.
To learn more about how to support a productive remote workforce