The remote worker is almost as old as the internet, so we've had more than a couple of decades to learn how to manage employees who aren't physically present. But even with the trend increasing, it's clear that effectively managing an employee whose "office" is in their home doesn't mean that there's a truly symbiotic relationship between manager and their remote employee. In fact it turns that its much more complicated than that and there can often times be a disconnect between front line workers and business leaders. The remote worker often feels very connected to direct coworkers but very disconnected from corporate headquarters.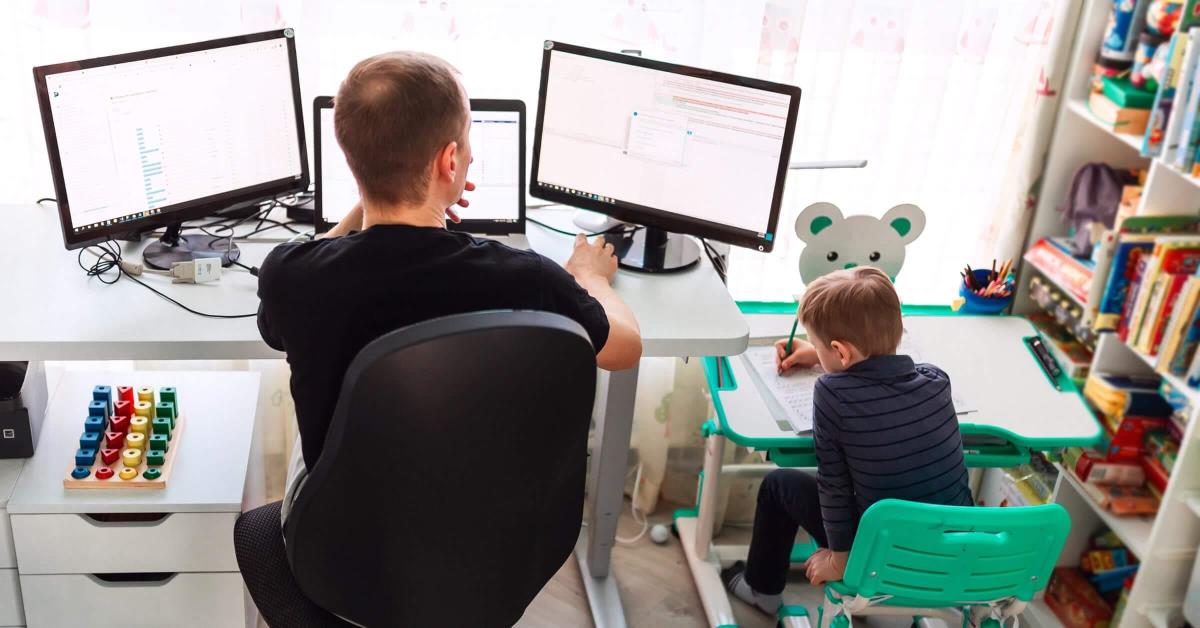 Here are 4 best practices for managing remote workers
1. Team Check-ins
To better accommodate remote workers who may need to take a more flexible approach to the work day juggling families and everything else that goes with working from home help them stay connected by having frequent team check-ins. A short video conference will help you to understand your team's needs and be sensitive to their well-being. "Out of sight, out of mind" can ring true for remote employees not in the office. It's easy for remote workers to feel they aren't heard, and it can be difficult to collaborate with people who aren't physically present.
2. Technology is Key
Technology is the key to creating an open, transparent culture. Working alone can be isolating, so it's important to leverage the right technology that not only connects everyone, but makes them feel physically present. Invest in quality collaboration tools for your organization such as Jive GotoConnect or other tools with integrated Zoom or WebEx. When you connect people and give them access to information, you can change culture and transform your business.
3. Training Opportunities
Just because a remote worker isn't at the office doesn't mean they don't deserve the same focus and training as the rest of your team. Managers, executives, and C-suite leaders should focus on where the best talent resides and realize that those employees may not always be located in the corporate headquarters. From the beginning, managers of remote employees should be asking questions about knowledge and training. It is difficult to know who has been exposed to project knowledge and updates, so during one-on-ones, and team meetings its important to regularly communicate about needed training and follow through with opportunities to learn remotely. Managers should also make a list of where remote employees can find helpful resources, from important company updates to how to reach IT for technical issues.
4. Be Responsive
What makes the distance between coworkers feel like distance is the lag in communication. If a remote employee messages somebody who is hours away and they don't respond for several hours its difficult to feel connected and get things done. Create a culture of instant messaging and chat so the constant communication becomes common place. If each time a remote employee messages you and you respond immediately, it's just the same as if you were both in the office together. Its important as a manager of a distributed work force to be responsive and available. IP phone systems that include "presence" and "chat" become a game changer for keeping your teams connected and productive.
A Stanford University study found that the productivity increase among remote workers is equivalent to an extra day per person per week. And remote workers are, on average, less likely to burn out and in many ways more engage-able than in-house workers. 63% of Millennials would change jobs for flextime, and if given the choice between a small raise and remote work, most workers would choose to work from home. So the trend is not going away. If you employ best remote management practices your employees can be productive from anywhere. Nothing has a greater long-term impact on a business than the people who have an immediate impact on its employees — no matter where they work.
To talk to an expert on remote work tools: