More and more organizations are turning away from branch routers in favor of Secure SD-WAN to become cloud-ready.
What is SD-WAN? If your organization is like most others then you probably have moved many of your core systems to the cloud. Practice management solutions, CRM solutions, ERP solutions, most software vendors are moving their clients to a cloud based version of their product.
Couple that with the recent pandemic of Covid19 and many companies found themselves in a rush to move voice and video to the cloud as well. After all if you have 200 employees that need to work remotely overnight connecting with a hosted VoIP provider is really the only time sensitive option.
The wide area network with all of its edge routers and complex routing and security which worked fabulously to help branch offices connect to the corporate data network are suddenly not carrying much if any traffic. Why?  Because everything that network was designed to carry has moved to the cloud. That's where SD WAN becomes the next network evolution.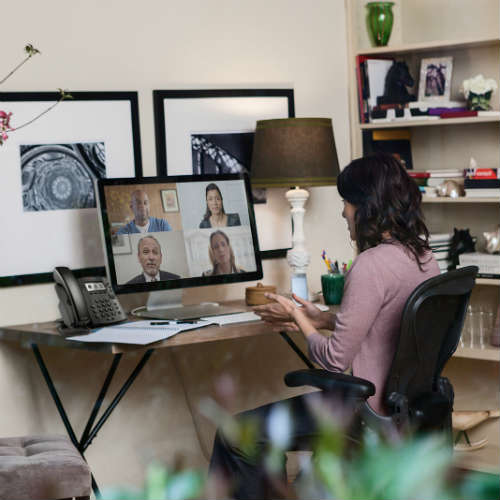 SD-WAN simplifies WAN operations
Secure SD-WAN solutions to help branch users better leverage unified communications and collaboration, use critical SaaS applications, and easily access resources stored in the cloud. In a private WAN such as MPLS or Ethernet routers are required at each branch office and because of complexity they usually require someone to be onsite to configure each one. SD-WAN uses a centralized controller that resides in the providers data center (the cloud). All routing, security and other configuration is done remotely. While there is still a device required at each branch the brains reside in the cloud controller so the edge devices are relatively plug n play so anyone can install them.
SD-WAN also allows you to connect any type of circuit available and from any provider. What that means is that a branch office in a rural town can make use of the local ISP for his WAN connectivity and the branches in the metro areas can continue to use private MPLS circuits and Internet.
Most SD-WAN routers allow 2 or more circuits to connect at a time meaning redundancy is built in. If the MPLS fails the circuit can immediately failover to an inexpensive Internet circuit and VPN back to corporate our out to any SaaS software you might use to run your business. In fact if MPLS is too expensive or there is no need to connect back to a corporate data center then multiple Internet circuits, types and carriers can be connected to the same box, bonded and set up in failover making it easier to get more bandwidth a location no matter where it is.
4 Key Advantages of SD-WAN
Easy to scale – Private connectivity speeds and volumes are pre-determined and can take a long lead time to upgrade. Adding new branches can also be expensive and time delayed. With SD WAN companies can deploy broadband (DSL, cable, wireless) which has a much shorter lead time to installation and have an office up in a week or two. Fiber connectivity is still preferred but if necessary broadband can fill in nicely until a fiber link is established.
Integrated Security – Often customers deploy public Internet for connectivity with SDWAN so it becomes critical that security is integrated otherwise SD WAN becomes just another conduit for malware and cyber criminals. Top SDWAN solutions are designed with IPS, web filtering, SSL inspection and anti-malware running on the same operating system and managed using a single-pane-of-glass interface. The best part is IT can manage all locations remotely through a web based portal.
Simplified Management – Centralized secure SD-WAN means that new services and policies are application focused and that connectivity, security configurations, policy changes can be seamlessly propagated throughout the extended WAN eliminating the need to configure or manage each device individually.
Agile Applications – Routers operate based on packets and therefore are unable to provide deep visibility into applications. SD-WAN can provide advanced routing and WAN connectivity but it also uniquely is able to Identify and steer applications for quality of service. It also has the ability to update business applications on a daily basis to ensure apps are identified accurately and taking the most desire path across the network.
Network Evolution
As companies continue digital transformation the data moved from corporate data centers to provider data centers. The way companies connect to that data moved from private WAN connectivity to secure Internet based connectivity. SD-WAN can be a secure WAN solution to meet the needs of your organization and help you adapt to the ever evolving requirements of business.