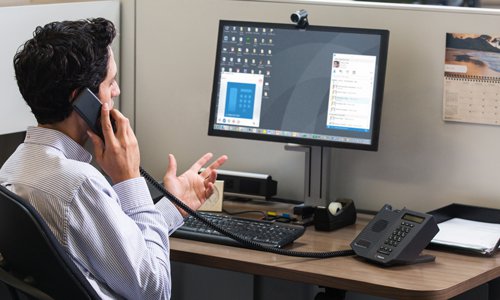 When was the last time you thought about your business phone system?
Many businesses don't give much thought to it unless there is an outage. Often times business leaders think if its not broke don't fix it. There are many businesses out there still working off an old traditional PBX and feel like it's fine. Not many years ago there weren't that many options for a phone system but today the options are endless.
New companies are starting with better tools because they shopped the latest in voice communications out of necessity and don't have the old bias related to phone system preference. Today's businesses are taking advantage of leaps in technology and are deploying phone system solutions that integrate with their CRM software, allow sales people to engage with customers over webinars, integrate call flow and text messaging with lead generation and marketing platforms. There is now the ability to connect instantly with customers over chat, voice or video.
Here is an example: RingCentral Microsoft Integration
Want to know how to implement those types of solutions?
First you need to assess what you have to work with. Do you have an on-site PBX, landlines and heavy technical support, or is your company lean, mean, and completely comfortable relying on an internet service provider (ISP) with a system that lives in the Cloud?
Hosted VoIP or Cloud solutions generally offer the most features at the most economical pricing. A premise based PBX system may offer some comfort to those who like to own the gear and see it in a closet, but the cost of maintaining an office system in a closet or on a desk can be substantially higher than VoIP, especially as the hardware ages and as VoIP technology continues to improve. VoIP is software based and upgrades are built in to the cost.
Assessing the number and quality of features available can also be staggering. For this guide we assumed you'd want the basics of call forwarding, voice mail boxes, and a standard menu that lets customers select where they want to direct their calls. But consider other features, like applications that will allow portability from business to cell phone, features that will translate voicemail to text or email, call recording, fax services, and even features that will work with Google documents, Salesforce, or your office software. What is that integration worth to you? How many more customers can you win or better support with those tools? We placed a high value on those abilities because that is what companies are winning with. Take for example SMS text ability, we learned that 98% of texts are opened compared to 20% of emails and that 95% are read within 3 minutes. now that's getting a quick response!
We weren't able to test every option out there but of the industry leaders here is what we found:
Winner of best overall for small business: RingCentral
RingCentral offers the most features and tools for the money. The US based company offers in a standard seat unlimited calling, unlimited SMS texts, unlimited video and audio meetings, mobile app, visual voicemail and voicemail to email, integration with Microsoft or Google, 24/7 support and auto attendant. They offer a fully geographically redundant network and call log reports for all user levels.
Winner of best small office: Broadvoice
Broadvoice started in 2006 and is also a US based company in the Los Angeles area. Broadvoice offers the most value for the money for standard users, offering mobility, easy windows-based management, SMS texting and all the standard features such as voicemail, call forwarding and call transfer. Broadvoice offers the reliability and security of multi-data center redundancy. They make it easy to expand your talent pool with remote workers and mobility. Where Broadvoice really shines is that space where small to medium businesses that just need simple reliable communications. Seats starting as low as $16-$18.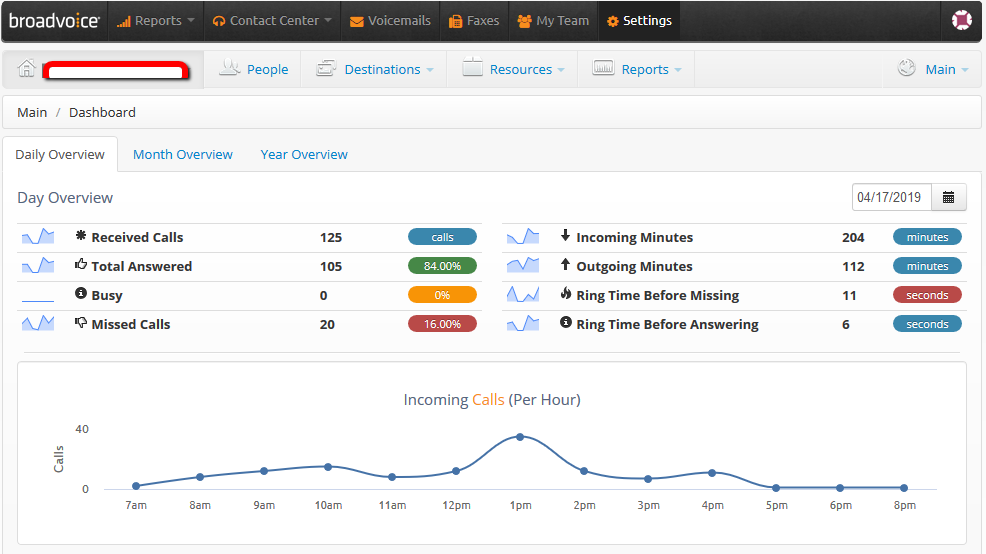 Winner of best service: YipTel
YipTel Cloud is a hosted VoIP solution built on a Metaswitch platform that offers unified communications out of the box.
The system offers 3 primary user options: 1 – Basic users that just need a phone; 2 – Standard users with Voicemail, caller ID, web portal, find me follow me etc; 3 – Premium users which include all the Standard features as well as a desktop client with presence, instant messaging, softphone on any device, video conferencing and web conferencing with team collaboration. If you need a call center user that is available as well on the platform. What makes YipTel stand apart is not only the MetaSwitch platform which offers a very solid feature rich experience but also the level of service YipTel provides free of cost. Whether we needed to change an auto attendant recording, call forward calls or something more complex like get network support for our security vendor who was installing cameras YipTel is there 24/7 with an engineer to help work through any issues. YipTel also provides battle tested routers, switches and firewall to ensure high quality and does extensive testing of existing firewalls to insure quality prior to implementation.
The runners up…
Jive's service features starting at the base price of $19.95 a month per user were extremely appealing, and the company offers more features out of the box than most providers. Jive was purchased by LogMeIn the GotoMeeting provider and integrates nicely. Vonage's business system also offers a rich array of features, but came in more expensive, and may be more than your small office needs.8×8 claims to be the first Communications Cloud, combining unified communications, team collaboration and analytics in a single open platform. 8×8 offers similar features to many of the other solutions we have discussed and also offers web conferencing, mobility and extension dialing to multiple locations. We didn't post reviews of Call Center solutions on this post but if we had Telax would have been our selection, in every case our winners all happen to be VoIP service providers. Were really splitting hairs between the top solutions and the runners up but it came down to value and service to make the final decision.
If you would like information to help you choose the one that's right for you, use the questionnaire below and we'll provide you with information for free:
{{cta('ba2c97f7-e22e-4c07-8698-69d3429e0ee5')}}

To get a quote on any of these providers: {{cta('33420533-d10f-44c4-8099-76d83d9e432d')}}