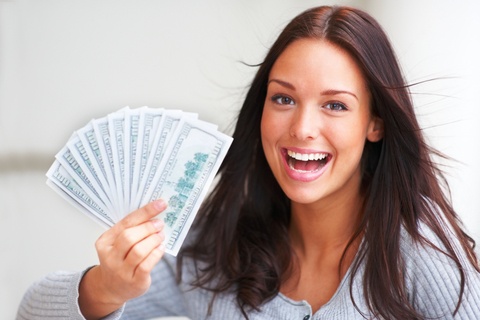 I've been in telecom for 20 years and I've watched competition increase and prices fall for all kinds of services and bandwidth. 5yrs ago or less the average cost in the western US for voice PRI T1 was around $800 per month. 3yrs ago that same PRI T1 was $500 per month and today you can find that same circuit for as cheap as $150-200 with 23 voice channels, some might even remember that 14 years ago carriers sold the same circuit for $2000 per month. That is an incredible rate of decent and it seems to be a race to zero. The mantra used to be…why not get more for same? A competitive carrier (or even the same carrier) would show up at a business and offer a voice T1 for less, re-contract existing services freeing up some monthly capital. Businesses would then use that free'd up money to upgrade a remote branch or get a lease to replace an aging phone system. It was a great deal all around, IT could afford to complete projects without asking for more budget, sales reps made quota and businesses were able to get more needed services for the same budget. So why does it seem that the mantra has changed to more for less?
For the first time in my career there is more bandwidth available at a lower rate than customers are demanding. Sure everyone likes more bandwidth. But these days when a company is used to paying $500 for a 1.5mb T1 and suddenly an upgrade to a fiber connection of 100mb for $300 a month comes along they are hesitant to make the jump. Rather than get "more bandwidth for the same cost" most companies will opt for a little more bandwidth like a 10mb connection for $60 a month rather than take the full upgrade. Technology advancement and bandwidth costs have changed so quickly that many business don't know what they're missing and simply see an opportunity to reduce their expenses. Rather than get more out of that budget and improve infrastructure companies are choosing "more for less".
Here are 5 things companies should consider when that "more for same" opportunity comes along that hold more value than just temporarily reducing expenses.
Security – In just the past 2 years the following major retailers have suffered big data breaches: Target, Neiman Marcus, Sally Beauty, Albertsons, Michaels, Affinity gaming (Casinos), P.F. Changs, UPS, Home Depot, Kmart….and the list goes on. Over 40 million credit card numbers were stolen from one company alone. If the big boys with their huge budgets and trained engineers are losing the battle against hackers, can a small business afford to ignore their own network security or think that their little Netgear router or Cisco ASA is going to prevent data exposure. I think not and I recommend using some of that saved IT budget to secure your company network. Consider getting more bandwidth and deploying remote desktops that provide all the software your business needs but from a secure data center managed by experts. The few hundred dollars a month you save by thinking "more for less" won't go very far if you suffer a data breach and inadvertently expose hundreds or thousands of customers and their credit card numbers.
Cloud-based Managed Unified Communications – Many businesses have used a basic phone system for many years. Their business has a certain culture and things like unified communications sounds nice but doesn't seem necessary. In addition to the culture change of UC the idea of cloud communications and renting a phone system rather than purchasing new equipment seems foreign. Many businesses are used to purchasing a system and then milking that system for 10 years so the cloud model seems like a poor financial decision. Well let me show you why that old thinking is wrong and expensive. Case in point… 2 different companies both purchased a phone system. Company 1 is a software company with salesman, engineers and management employees. Company 2 has remote software developers, road warrior salesmen and there management staff. Company 1 purchased a very nice Avaya system and provided each employee a desktop phone. Company 2 purchased an IP system with outdated Polycom phones (cheap) and deployed IP phones to remote employees. Both have a vendor they call to manage the pbx and repair or make changes to the system for around $100 per tech hour. You might think I'm about to go through a whole TCO argument for hosted pbx vs a capital expenditure to purchase your own system but I'm not.
Both companies have employees of the millennial generation who grew up using mobile devices rather than desktop phones. You might be surprised (as I was) that the salesman at company 1 don't bother to use the $300 Avaya phone on their desk, they instead use Skype on their desktop and mobile device and even opt to pay for there own long distance minutes. At company 2 the remote software developers who were shipped IP phones didn't even pull them out of the box but instead find communicating and collaboration to be easier done via instant messaging and if necessary a conference call over skype or cell phone. So although both company 1 and company 2 felt they were making wise financial decisions, ultimately they dumped their money on a depreciating asset that half the employees don't even use. Millennials want collaboration tools, desktop communications…..Unified communications to the point that they will find a way to circumvent company tools and use other services to get their jobs done. Wouldn't a wiser investment be to provide business grade unified communications tools to employees? And as long as were freeing up budget and getting lots of bandwidth for less money, I recommend investing that monthly savings in a Cloud-based UC system that's professionally managed, always updated to the latest software and rather than lose money on a depreciating asset view your phone cost as a fixed cost and stay up to date without a capital investment. Give your employees the tools they need to better collaborate and communicate.
Private Network – Many companies have opted to use broadband internet at their remote branches and then establish a VPN tunnel to connect to servers at the company headquarters. Back when T1s were $500 and DSL or cable was $60 it just made sense to use VPN over a public network to connect a small branch office to the mother ship. Today many companies would find that the branch office can now get a 10mb fiber connection for a $100 or less nearly as cheap as broadband internet. Some remote branches however will not see fiber for years to come due to their location but the headquarters office located in a major city can suddenly get 100mb connection for $300-400 rather than the $2000 or more they paid just 2 years ago. If either scenario fits you business rather than jump on that savings at HQ take that money and get rid of the unreliable broadband connections and replace the VPN with a private fiber based MPLS network. You will find the network to be more secure, IP communications to be clearer and more reliable and you will have the ability to push Unified Communications tools across that network such as video, and be able to improve IT support using cloud based IT.
Cloud – With more bandwidth and the same budget companies can take advantage of the benefits of cloud. Companies can upgrade their bandwidth and deploy hosted exchange achieving secure and managed email, calendaring, and collaboration. Companies could apply their budget savings to procure Cloud-based call center solutions with all the abilities of a large expensive call center pbx without the capital investment or the need for a trained engineer to manage it. Companies with a cloud based call center can provide world class service without the need to drastically increase budget. Cloud can also allow companies to take advantage of economies of scale and move mission critical systems into a data center environment where there data is stored inside hundreds of different servers accross the data center backbone and still be managed by your own IT staff via web portal. The list of cloud benefits could go on and on.
Video and Web meetings – How much more professional could your business look to potential customers and how many more deals could your team close if your sales calls had video and web collaboration? Imagine your sales teams doing online demos and face to face communications with potential clients. Attorneys taking depositions from remote clients over the web. With a "more for same" mentality companies could take that bandwidth savings and afford hosted video conferencing and goto meeting type solutions. Hosted video conferencing can be had for as little as $9 per month for 5 users.
With the ever falling costs of telecom there is a huge opportunity to take your business to the next level with better communications, better security, new collaboration tools, and lots of bandwidth for little to no added cost to current IT budgets. I have identified 5 potential infrastructure investments that I believe are a much better use of the new found savings companies can take advantage of in telecom. The key is a "more for same" mentality, an abundance mentality rather than a "more for less", scarcity mentality. For the first time in 20 years there is more bandwidth available to companies than they know how to use. Take advantage of that bandwidth and improve your business rather than save a few dollars a month now only to end up spending twice as much to pay for the mistake of lumping along on old tools later.