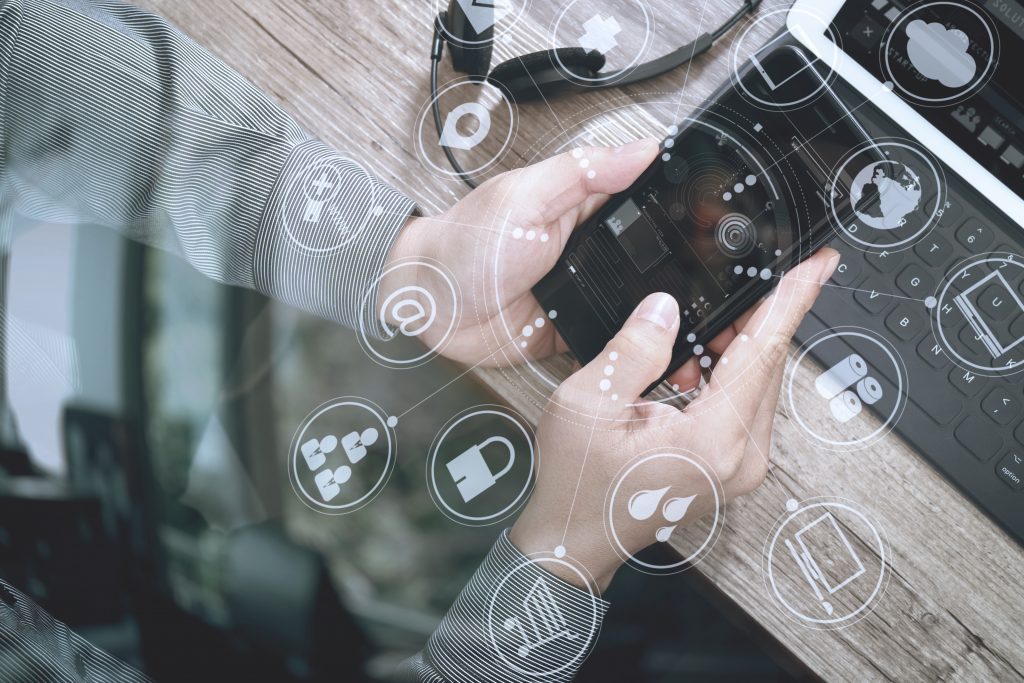 Many businesses are making the change to VoIP finding the cost savings and reduction in capital expenditure to upgrade being too compelling to pass up. VoIP offers cost savings with free long distance and multisite calling that isn't possible with a traditional phone service. There are however several key features available with VoIP that are also compelling reasons to make the shift to VoIP. Here are 5 key features that your business can't live without.
Call routing/queuing – Call Queues are groups of Users or Extensions which receive calls to be answered by the next available member of the group. A Queue overflow can be enabled to extend your call queue to other groups of users. It increases the efficiency of your company by directing calls to the right employees. Traditional systems allow you to ring a group of phones or ring phones in a certain order. In VoIP however since the call is a data packet we are able to mirror certain functionality previously only available with expensive call center systems. All businesses triage calls all day long. Sometimes its one person, some times its several people and often times those calls need to go to someone completely different than the person the customer called. Imagine building intelligent routing into your system so that your customers get routed to the right person the first time.
Auto Attendant – A multilevel automated attendant is an extremely valuable feature for any business because it not only answers all of your incoming calls and sends them to their desired extension using call routing rules but it gives you the flexibility to advertise a single number and still route calls to the correct location. Let's say you own 2 pizza shops in town but you only want to advertise 1 number that everyone knows. How do you route callers to the closest shop without humans putting them on hold and transferring them around? With an auto attendant you can great all callers and allow them to direct themselves to the correct location. This is one of many useful scenarios that auto attendants can provide.
Call Recording – Call recording is a VoIP feature that allows workers to record calls for training and reference purposes. Depending on the service, calls can either be recorded company-wide or on an individual, on-demand basis. Think about customer service and you get that one complicated situation or frustrated customer who calls in making all sorts of claims. You talk to your employee only to a slightly different story. How nice would it be to quickly bring up the call and listen for yourself or play it for the customer?  Call recording is a powerful tool.
Video Conferencing – Video has always been a powerful tool that many smart business owners took advantage but only recently with the Covid 19 pandemic did everyone take notice of this powerful tool. Video conferencing allows businesses to meet, collaborate and work from anywhere.
SMS Texting – Short message service (SMS) or texting allows you to send and receive text messages on your business phone. Having this additional channel is helpful, as many of today's customers prefer to communicate over text because it is quick and discrete. It is also useful for any business that wants to set up text marketing campaigns. Studies show that texts have a 98% open rate compared to 20% for emails. Another powerful statistic is that 95% of texts are read within 3 minutes of receiving them. Now that's a powerful tool with an awesome rate of customer interaction.
Most of VoIP's advantages over its predecessor are pretty obvious. Lack of additional infrastructure means no installation fees. Calls to Canada or Mexico cost the same as local calls.  The use of a regular broadband Internet connection makes it easy to operate. Call quality is comparable if not better, VoIP technology is much more than just a better telephone. It represents a revolution in business operations.
To learn more about VoIP solutions